Our Cambridge Advanced Level students have recently been writing a student's guide of interesting places to visit in the local area.  The group came up with some fantastic suggestions of places to visit, complete with information and advice on visiting.  
Here is Giuseppe Di Raimondo's guide to Modica's San Giorgio and Pisciotto Beach:
Students guide:  Interesting Places
Near our college there are many places where you can relax and enjoy yourself.  The cathedral of San Giorgio and Pisciotto Beach are two of the most renowned.  
San Giorgio Cathedral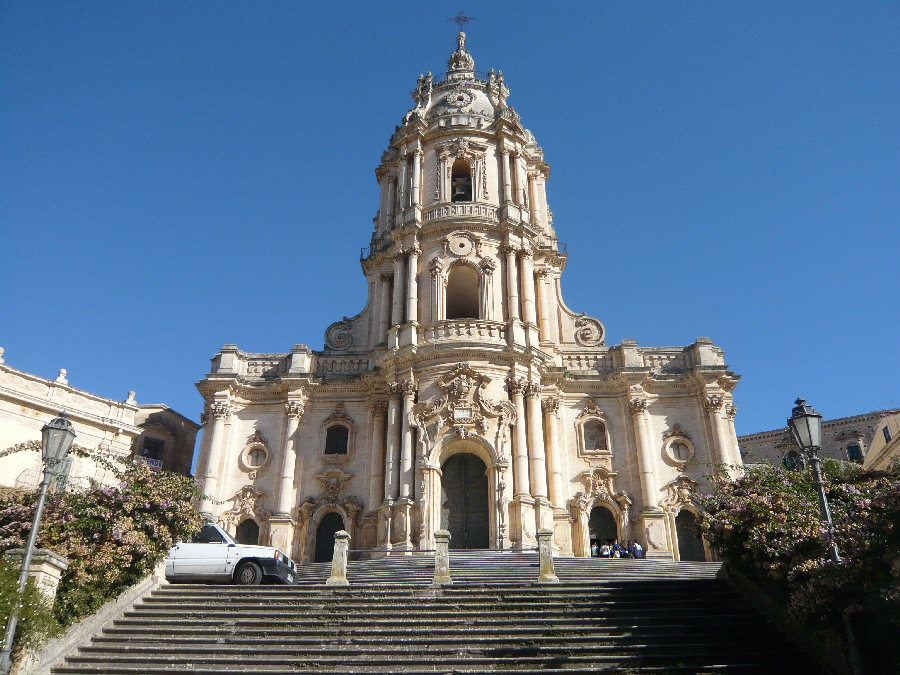 San Giorgio Cathedral is one of the oldest and most impressive churches in the whole district.  Indeed, it has been an UNESCO World Heritage for many years.  It is an excellent place to visit because it is always freely open and you can enjoy it's sculptures and paintings dating back to the late 17th century.  If you appreciate traditional festivals, you should visit on 23rd April, Saint George's Day.  Otherwise, if you don't like crowded places, any summer day would be perfect.  If you are walking, don't forget to visit it's spectacular 300 step staircase.  Comfortable shoes, hats, summer clothes, a camera and some bottles of cold water are necessary for the trip.  
Pisciotto Beach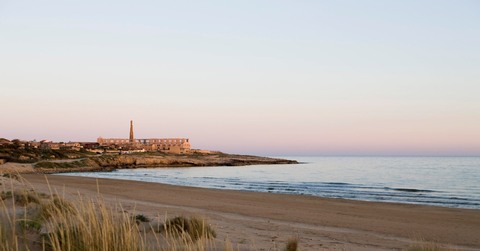 If you like sun, sand and sea, you have to go to Pisciotto Beach.  This peaceful beach, located between Sampieri and Marina Di Modica, is the perfect place to relax.  But if you like adrenline, don't miss its 20 metre high reef!  In addition, you can enjoy the picturesque view of the old brick factory.  A camera is surely necessary, as well as hats, water and sun protection, especially if you go there in the summer, particularly July, which is the best time to relax and enjoy the Sicilian summer weather.