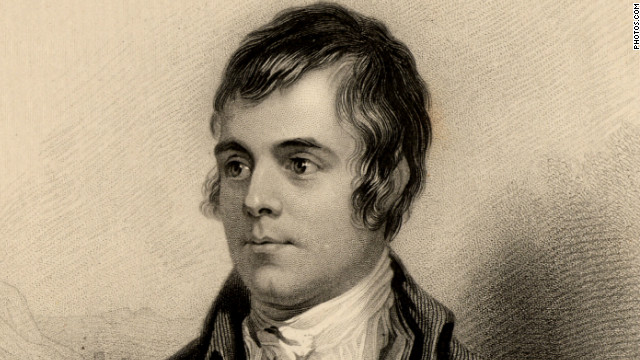 Tonight is the birthday of of Scotland's favourite son, Robert 'Rabbie' Burns.  
The Scottish traditionally celebrate the poet and lyricist on this night annually, with traditional Scottish food, such as; Arbroath Smokie (A wood-smoked haddock still produced in small family smoke-houses in the East coast fishing town of Arbroath), Haggis (made with sheep offal and oatmeal), Tatties and Neeps (potatoes and turnips mixed together), all washed down with some fine Scotch Whisky, of course!  
So tonight, the bagpipes will be playing and all good Scots will be wearing their family tartan, as they remember one of their finest creatives.